Family Owned Business:
Since 2014
Owner – Operator – Matt Comer.
South Austin Born and Raised. Native Austinite. Unicorn.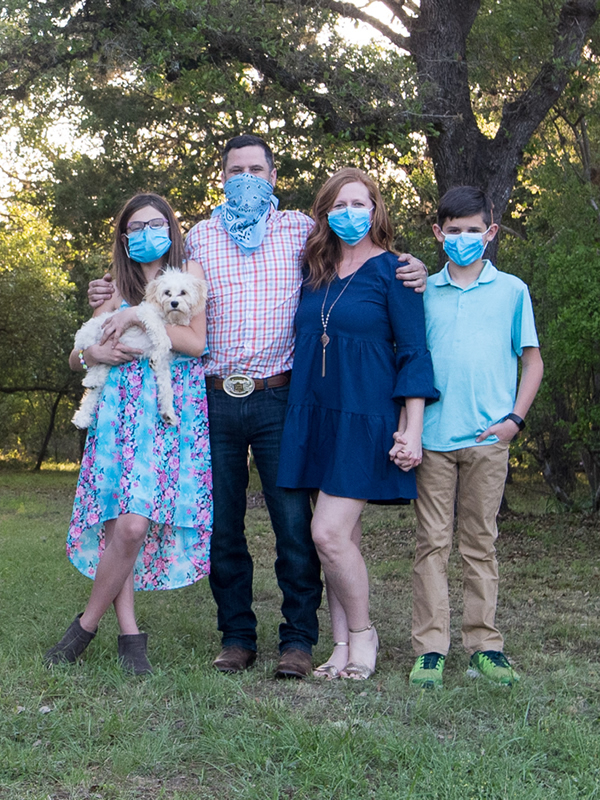 My love for BBQ runs deep in the heart of Texas. Growing up with great Texas Bar-b-que all around, we were very lucky. I soon started smoking my own meats. Then got into refining briskets with learned secrets from local Pitmasters. This brought me to sourcing Pink Butcher Paper, which I sell to local businesses and homes.
Furthering my quest for great BBQ, I needed to source my own firewood to get that perfect great smoke ring and delicious bark. In 2014, moved my family from South Austin to Cedar Valley, just West of Weird (kidding, I totally love and adore Austin, Keep Austin Weird!). This brought me closer to my family property, close to where my father, uncle, and father-in-law lived in the Hill Country, just off of Hwy 290 West near Fitzhugh Road / Circle Drive.
My dad has a large property near the breweries and distilleries on Fitzhugh Road and he has a lot of Oak trees. Too much wood for him and I to consume, so we started the chainsaw, cut, split, and stacked to our hearts content. This is how we first started selling perfectly seasoned Oak firewood in conjunction with the Pink Butcher Paper of Texas Butcher Paper.
However, the storm of 2020, which came to be known for many names, some of them being the Snowpocalypse and Snowmageddon when the Texas ERCOT energy electric grid failed, leaving so many of without power and heat and water. I had an inventory of great wood for BBQ smoking, but my neighbors and fellow Texans needed it more to keep their families warm. I delivered this wood and made it available for pickup during this time. This is when it was born, to sell perfectly seasoned firewood for both BBQ enthusiast and for peoples fireplaces.
Today, we still cut, split, stack, deliver and stack our very own firewood for smoking great BBQ or for the warmth and ambiance that a fire ring brings.
Oak wood still comes from our own land near Fitzhugh Road. But we also source other woods for a larger variety and quantity of wood. Our specialty wood is Split Post Oak wood from the Smithville and Bastrop area. But we also source other Oak, Pecan, Mesquite wood.
We ensure that all wood has a water moisture between 5-20%, meaning that it is perfectly seasoned for smoking and for warmth.
(However, more green wood can be sold, if needed for other reasons such as longer burn times.)
Also, we carry a variety of wood sizes, typically we sell the standard split 16-18″ wood. But we also sell smoker stove wood chunks of 4-10″ wood.
Please let us know if we can help you today. Just text/call me and I will respond as soon as I can.